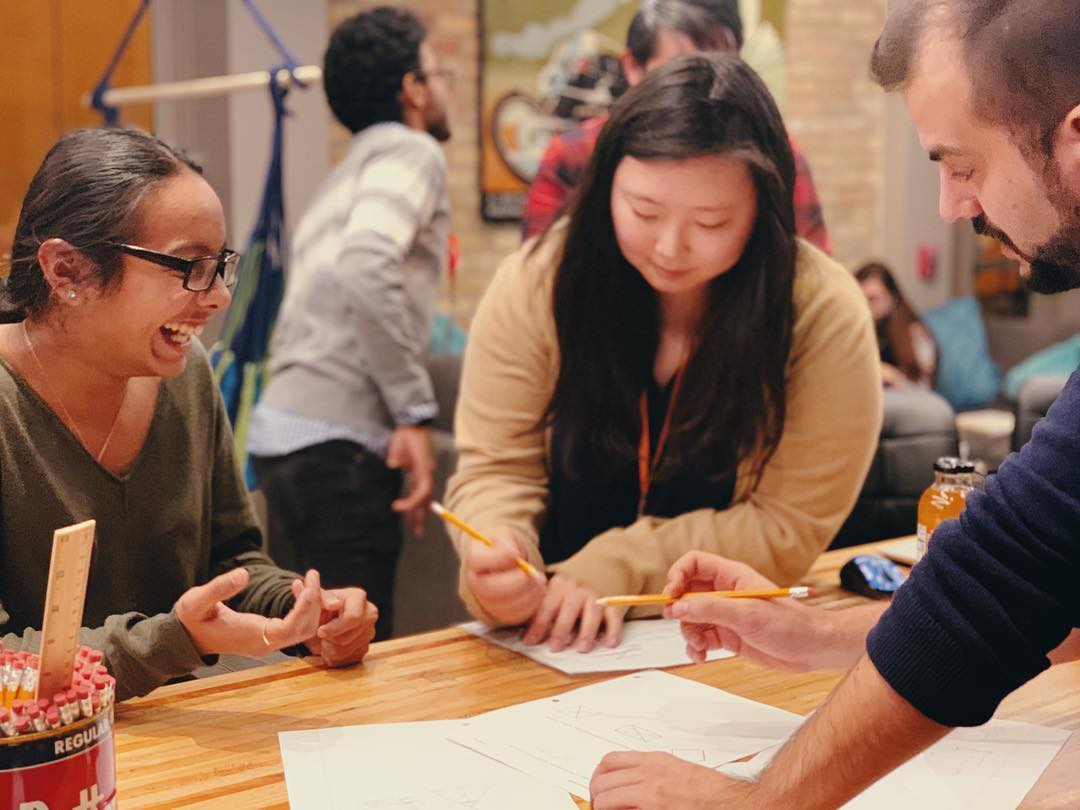 The testing season is well underway! Juniors are preparing for, taking, and retaking the ACT and SAT right now.
Whether considering SAT Subjects Tests, the ACT essay, or an upcoming AP exam, there's a lot to manage. Here's a breakdown of all the exams on the horizon.
THE ACT
The ACT includes four multiple-choice subject tests covering English, Math, Reading Comprehension, and Science Reasoning. These are designed to evaluate your overall educational development and ability to complete college-level work.
For scoring, your subject test scores (ranging from 1 to 36) are determined after throwing out any incorrect answers. There is no penalty for guessing on the ACT. The four areas are then averaged together to produce an overall, or composite, score.
The ACT also includes an optional 30-minute writing test designed to measure your skill in planning and writing a short essay. This segment is a chance to show off your writing skills!
If you opt to take it, the additional scores will be reported. These scores are reported separately.
So, if writing is a weak area, you might want to take the ACT and skip the writing section, since it's currently optional (although some schools require it).
THE SAT
When looking at the SAT in comparison to the ACT, a clear difference is that the SAT is designed to evaluate your general thinking and problem-solving abilities.
The SAT differs from the ACT in terms of the amount of time you'll have to complete it (3 hours and 5 minutes) and the format in which you provide your answers.
It starts with a required 25-minute essay. This is the start of the Writing section, which you'll complete in addition to the Critical Reading and Math sections.
Similar to the ACT, the SAT has multiple-choice areas, but it also has a part in the Math section where you'll be required to produce your answers. And unlike the ACT, the SAT does penalize you for wrong answers on the multiple-choice questions.
When considering the ACT vs. the SAT, keep in mind that both tests allot ample time for completion, but the SAT has fewer questions — 140 compared to the 215 on the ACT.
The SAT also focuses heavily on vocabulary, while the ACT hones in on grammar and punctuation.
ACT vs

.

SAT
In spite of their differences, neither test is more likely than the other to produce a great score. In fact, when viewing a comparison of the ACT and SAT, the vast majority of students perform comparably on both tests.
You may not even need to think in terms of ACT vs. SAT. If the colleges you're interested in accept scores from either test, you may want to consider taking both admissions tests.
Each one tests you in a different way, so you might opt to take both and see which yields a better result.
However, if you're short on time and money and want to put your efforts towards test prep for only one of the tests, your best bet is to take a practice exam for each.
At The House, our personalized approach to ACT and SAT test prep starts with a free diagnostic exam. We offer a chance for students to take a practice test for free, and in turn, generate a 6-page detailed report to pinpoint their strengths and weaknesses.
If you are starting early and considering the tests as a sophomore, you may still have time to take the PLAN (similar to a practice ACT) or the PSAT (which is similar to a practice SAT).
Generally, students in the Midwest region of the U.S. predominantly take the ACT exam. In fact, in Illinois, every junior is required to take an ACT as part of the two-day Prairie State Achievement Examination (PSAE) in April.
While foreign schools tend to require the SAT, we have yet to interact with a university in the U.S. that does not accept both.
Make sure to check and see if the schools to which you are applying requires both ACT and SAT, or just one.
SAT SUBJECT

TESTS
The SAT also provides you with the chance to take Subject Tests. A few schools may require you to take some of these tests as additional requirements to your admission application.
It's possible you won't need to take any, but you may want to consider it if you have strengths in particular subjects.
All of your scores from these additional tests will be reported, whether they are required or not.
If you're concerned that your scores on the required SAT sections may be less than stellar, consider registering for — and getting SAT Subject Test Prep in — additional Subject Tests in areas that can demonstrate your skills in specific areas like English, History, Mathematics, Science, and various languages.
AP EXAMS
If your high school offers AP classes, and you feel academically qualified, you should take advantage of the opportunity. The successful completion of Advanced Placement classes benefits students during both the college application process and while in college.
Your academic record is the most important part of your college application. Admissions counselors consider class rigor to be a critical component of a transcript.
Succeeding in rigorous courses is the best sign of a student's preparedness for college. The most challenging courses in any high school are the college-level Advanced Placement classes.
AP classes require the type of high-level calculating and critical thinking that students encounter in their first year of college. This is why admission counselors pay such close attention to AP credits.
The scores on the AP exams taken senior year are not as important to the application process, being at the end of the school year. But the credits earned by scoring well on those exams can save money and time in college by eliminating certain required courses. The House offers tutoring for AP Exams in a variety of subjects.
If your student is looking for help preparing for the ACT, SAT, or AP Exams, we're here to help. The House offers in-person personalized test prep and private tutoring on Chicago's North Shore and virtually for students across the country.