Finals season is here yet again!
Before they can enjoy all of the plans they are making; they must survive finals. Students are asking their teachers for that last little grade bump, some extra credit, a curve on a test. Anything to help before the end of the school year. Students are already thinking about all of the fun they will have during Summer break and are making plans with their friends.
They are looking for anything they can do to finish the school year strong. Acing those finals are the perfect way to get that grade up. It's a good thing that we have compiled a list of ways to score high on those exams.

1. Ask For Help ASAP!
Students procrastinate; this is a natural occurrence in a student's educational career. If your child doesn't procrastinate, that's great! This will be easy and your student will feel less stressed. If not, here is the first thing you have to do: Get help as soon as possible! In most schools there are between 20 to 40 students per teacher. This means that when it comes to the end of the year every student is going to be thinking the same thing: "I need help!" By asking for help as soon as possible your child will avoid the rush.
2. Get Organized!
Your child needs to get organized. It is one of the easiest ways to keep track of everything. This is helpful for two reasons:
Students find out if they are missing handouts, assignments or notes. If students are organized they will find out what study materials are missing and can take the appropriate steps to obtain those materials before the big exams.
Organization will help a student identify the areas where they didn't score as well throughout the semester. When organizing all of their materials, they will find exams and homework assignments that they scored low on. This will help them decide what subjects need extra attention when studying.
Our Chicago tutors are skilled at not only getting students organized but also seeing the "big picture."
3. What to Focus on?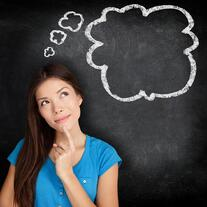 After your student has gotten organized, they will find their lower-scoring work.
Those are the subjects your child needs to pay special attention!
Depending on how much time your child has remaining, your child's teacher may be able to make time to aid the study process, or a Chicago Tutor can help!
If your child did not do well on the Math final, take the time to review it. Mathematics is a cumulative study; that is, it builds and builds on itself. If your child is to succeed in future mathematics, they may need to review those concepts again.
4. Don't Get Distracted!
Before dreams of summer fun consume your child's imagination, make sure to begin scheduling specific times that can be allocated towards studying. Smartphones, TV, and other distractions can be potentially very distracting so it would be helpful to remove these distractions as to allow your student to give full attention to studying.
Start small, even a half-hour a day can make a big difference. Mental exercise is a lot like physical exercise. With deliberate repetition and practice comes skill!
Make this a habit as soon as possible. Weekly tutoring may help form these patterns, as well as assist in building organizational skills and your student's confidence.
You and your child can create flashcards, memory mnemonics, and other study aids to help them absorb information. These forms of study aids are particularly helpful for math, Spanish, and other subjects that require memorization that may be boring for your student.
Finally,
5. Take A Deep Breath
Overall, neither you nor your child should stress too much before finals come around, and the best way to avoid stress is for the student to not procrastinate and establish study patterns early on. Make sure to assess where your child is now and create a plan that best suits their needs before they take their final exam.
Still feel like your child could use that extra boost before finals roll around?
Contact a Chicago Tutor at Chicago Academic for help with finals.

Topics: tutor in Chicago, prepare for finals, chicago tutor, high school tutoring