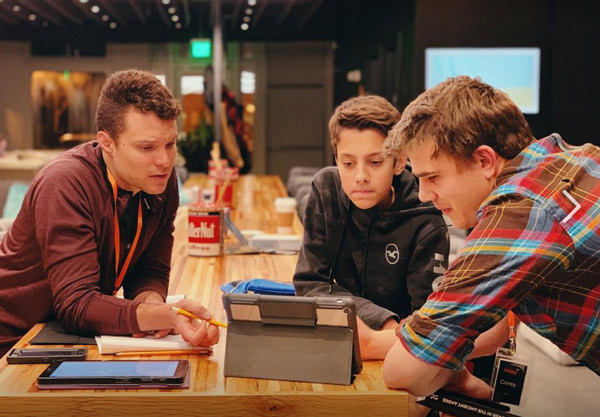 Does Homework Stress Out the Entire Family?
Do you and your child spend the hours before and after dinner arguing about getting homework done? Is your child staying up later and later at night to complete assignments? After all these struggles, do you hear from school that homework completion is affecting their grades? For many families, the answer is a frustrated "yes!" Homework completion is a common struggle causing tension in the home and stress for students.
Many factors lead to homework hassles. For students who could benefit from more in-depth help, there are professionals who offer one-on-one tutoring in time management and organization, important Executive Functioning (EF) skills that students often lack. In many cases, outside EF coaching and redirection can be transformative for students.
Get Help with Homework
If you and your student are burnt out from the ongoing homework struggle, it may be helpful to have an outsider step in to be the "bad guy." Whether it's an after-school tutor or On-Demand Homework Help (online or in person), some individualized tutoring can help students get focused and un-stuck. Imagine, knowing your student has the help they need to get work done, and maybe even get some leisure time back as a family.
Time Management & Completing Homework
The first step to resolving homework conflicts is understanding how your child feels about homework. Look at it from your child's perspective; they have just spent all day in school, only to come home to hours of work looming. When your child feels overwhelmed, procrastination and frustration mean long and stressful evenings. Teachers should be using an age-appropriate guide to assign homework. Most experts agree on an average of 10 minutes per grade level (10 minutes for 1st grade, 40 minutes for 4th grade, etc). If you feel that your child has more homework than suggested, you may consider contacting the teacher to find out their personal assignment guidelines.
Let's look at the work your child currently has and break it up into manageable chunks. You can actually set reasonable time limits on assignments in each subject. For a 5th-grade student with 50 minutes of homework, set 20 minutes aside for math practice, 20 minutes for social studies, etc.
In middle school, teaching teams should be talking to each other to make sure your child does not have homework in all content areas on the same night. Homework is meant to be a checking system for what your child has learned in class. If your child is struggling with a concept, make sure they check in with their teacher the following day.
Effective Homework Strategies: Shed the Stress First
Another helpful strategy is to remove as much stress from the process as possible. Making sure students have 30 minutes after school to decompress and have a snack to help reset their brains for homework. After hearing what kind of day they've had, it's important to help them get organized and then walk away. Removing your attachment from their homework, helps reduce stress in the family and puts the impetus on your student to complete their work. The more you empathize with your child's fears and frustration, the easier it will be to help them achieve.
This is one of the reasons we made
The House
a parent-free zone, to offer expert help On-Demand—so students can come in, stay engaged and fueled, then go home with work completed. Beyond homework help, regular one-on-one tutoring may help your student feel less overwhelmed with difficult subjects.
Topics: academic tutor, academic tutoring, executive functioning, tutor, study skills, tutoring in Chicago, high school tutoring, tutoring, homework help, homework, homework coach